GP College Updates Telehealth Guidance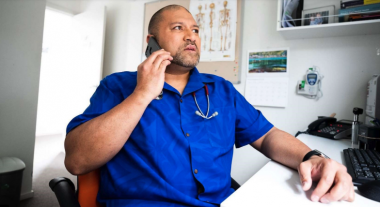 December 2022
In November 2022, the Royal New Zealand College of General Practitioners published an updated position statement that focuses on Specialist GP telehealth consultations. The statement was released alongside supporting information, including a "Telehealth tip sheet for members by members" and an online learning resource for GPs and other health professionals.
Telehealth Position Statement
Link to RNZCGP 2022 Telehealth Position Statement
The College reiterated its position that telehealth consultations are a valuable and necessary component of community medicine. They reinforced that patient safety should be at the heart of decisions about how and when telehealth is used and that GPs should draw on their clinical judgement and the wider context of each patient to inform their decision-making.
Promoting telehealth as a good supplement to in-person consultations, the college highlights powerful benefits for both patients and specialist GPs by removing barriers to access, providing flexibility to the specialist GP workforce, and contributing towards Te Tiriti o Waitangi commitments.
The college also highlighted the importance of identifying potential challenges, including widening health inequities caused by the digital divide, a loss of regional context when urban-based doctors provide care to rural patients, and undue pressure being placed on after-hours and urgent care facilities.
For practices conducting telehealth services, the College has identified some areas for consideration.
Optimising infrastructure to support telehealth, including hardware, software, and protocols.
Appropriate triage systems and an awareness of a patient's access to digital technologies.
Empowering patients to take ownership of their health with the use of patient portals, open notes and secure messaging while also considering their health literacy.
Introducing clear and upfront charging policies that are service-focused rather than channel-focused.
Facilitating in-person support for patients when required and understanding of local context (such as availability of certain services).
Other resources
The College also released the following supporting information: