Telehealth apps
There is a range of applications and digital tools which allow you to engage in telehealth consultations with certified healthcare professionals, such as a doctor, nurse or other medical specialist. These consultations take place remotely, via your phone or computer. Below is a list of some of the current platforms utilised in Aotearoa New Zealand to facilitate this process.
We encourage you to speak with your existing health provider to see if they can offer you a telehealth consultation. This is not always possible, so the listing below may help you find a telehealth provider.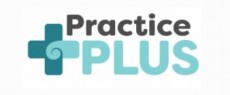 Practice Plus Practice Plus has been developed between Tū Ora, Pinnacle, THINK Hauora, Pegasus Health and Te Awakairangi Primary Health Organisations to increase access options for primary care. We've developed a same day, after hours service in partnership with our Clinician network to secure a continuity of care between a virtual Clinician service and a patient's regular Clinician team.
Bettr is by local doctors and White Cross. It provides appointments with New Zealand-registered doctors, as well as online prescriptions. You don't need to download an app to use the service, just a mobile phone, laptop or tablet, and internet connection.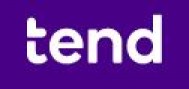 Tend offers online or clinic appointments with experienced nurses and doctors. It is a full service primary healthcare provider, offering GP services online and in clinic.
MedOnline is New Zealand's leading provider of online doctor consultations. It offers consultations with registered doctors, providing diagnosis, medication prescriptions, medical certificates, letters and private referrals.
HouseCall is brought to you by The Doctors, New Zealand's largest medical centre network. It provides quick and high quality online consultations with New Zealand-based doctors, and can help with all kinds of medical issues that you would normally see your GP for.

Emergency Consult is an online urgent care clinic, servicing citizens in Aotearoa New Zealand and residents based in New Zealand or overseas. The service connects you to an experienced Emergency Department (ED) doctor no matter where you are or the time of day.
CareHQ is an online consultation service which connects you to a New Zealand registered GP wherever you are. It extends its service to visitors to New Zealand, including international students and tourists.
Well Revolution is an online service connecting patients to doctors via its app, allowing you to have a private chat directly with a doctor. You can send text and voice messages, make voice and video calls, and share images and documents, all from inside the app.

Online Doctor NZ is provided by Virtual Healthcare NZ Limited. It provides health care to patients who need medical advice, prescriptions, specialist referrals and sick notes, from an online specialist GP.