Partners
The Telehealth Forum & Resource Centre works closely with a number of partners in New Zealand. This section provides a centralised repository for these organisations to hold information relating to telehealth.
---
The Royal New Zealand College of General Practitioners (the RNZCGP) is the professional body and postgraduate educational institute for general practitioners (GPs). The College sets standards for general practice and provides research, assessment, ongoing education, advocacy, and support for almost 5000 GPs. Click Here
---
Clinical Informatics Leadership Network: CiLN
CiLN is a NZ-based, multi-disciplinary and responsive health network for people with a clinical background and interest in data and/or digital. CiLN is supported by HiNZ. Clinicians or others interested in digital health can access further information on their web page. Click Here
---
Whakarongorau Aotearoa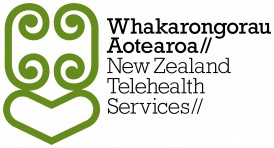 Whakarongorau Aotearoa (formerly Homecare Medical) is a social enterprise running the Government-funded free to the public, 24x7 national telehealth services across seven digital channels.
The services include General Practice and mental health after hours services, and those that are funded as part of the National Telehealth Services Contract with Government (from 2015) including Healthline, 1737 – Need to talk?, Peer Support, Quitline, ambulance secondary triage, the Gambling Helpline, the Alcohol Drug Helpline and Poisons advice. Click Here
---
National Allied Health Scientific and Technical Informatics Group (NAHSTIG)
NAHSTIG and the Telehealth Leadership Group (TLG) work in partnership to support and advise each other with expertise, knowledge and clinical insight which aligns with work programmes to grow engagement with the telehealth, allied health, scientific and technical community. Read the MOU.
---
Digital Health Association (DHA)

The Digital Health Association's Emerging Personalised Healthcare Industry Group (EPHIG) is made up of leading digital health industry organisations that provide software solutions, devices, and services related to the delivery of virtual, personalised, and remote healthcare. A Position Paper is available here.
---