NZ Telehealth Resource Centre
Welcome to the NZ Telehealth Forum and Resource Centre. This site has guidance and resources for people who want to set up, improve or use a telehealth service within New Zealand.
NZ Telehealth Forum
The NZ Telehealth Forum is a group which includes clinicians, consumers, policymakers, planning and funding managers, ICT experts and industry representatives. Our vision is that telehealth is embedded across the health sector as a sustainable way to deliver healthcare in New Zealand. Our mission is to provide leadership in the use of sustainable models of care enabled by telehealth that supports equitable, patient-centred care. More information is available here.
The NZ Telehealth Resource Centre
The NZ Telehealth Resource Centre brings together guidance and resources that support health providers to implement and grow their telehealth services. In addition to the growing range of resources on this website, we have a regular newsletter and webinar series. Please email us at help@telehealth.org.nz for any specific advice or support.
Recent updates: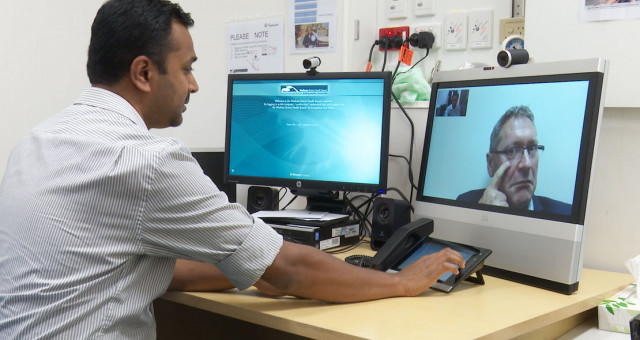 What is Telehealth?
Telehealth is the use of information or communication technology to deliver health or medical care from a distance. Learn more here.
Find out More >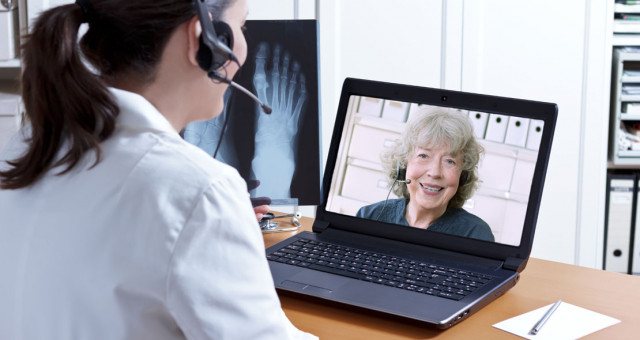 Getting Started
A lot of factors contribute to a successful telehealth implementation. The following resources which have been localised for NZ will help guide you.
Find out More >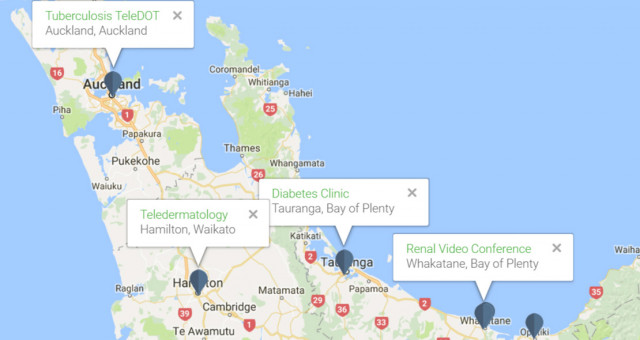 NZ Telehealth Map
Find and explore examples of telehealth currently available in New Zealand. Search case studies by region, specialty, and type of telehealth.
Find out More >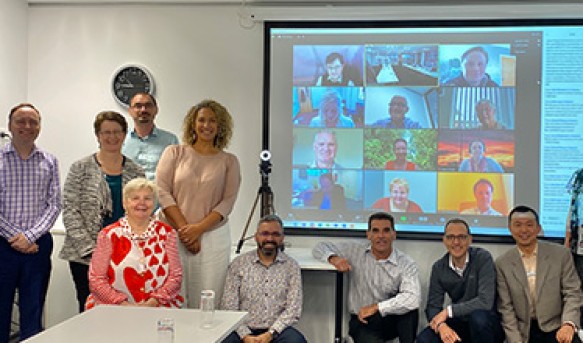 Telehealth Leadership Group annual meeting
Pictured (left to right): Darren Douglass, Deon York, Lisa Livingstone, Faustin Roman, Christine Walsh, Charis Frethey, Yariv Doron, Craig Green, Andrew Panckhurst, Richard Li, Ruth Large, Kanny Ooi and other members attending via Zoom. 
21 April
Latest News
Convenient, quality healthcare at the touch of a button
In an unpredictable landscape it has never been so important to access quality health care that is accessible and convenient. Thanks to a partnership between ProCare and Southern Cross Health Insurance, an app has been designed to provide quick and easy access to GP services for patients who need urgent advice. With telehealth becoming an additional service to district health boards and health providers, many online tools and apps are becoming available in the New Zealand market to ensure patients continue to receive high quality care, wherever they are located.