Telehealth Hawke's Bay DHB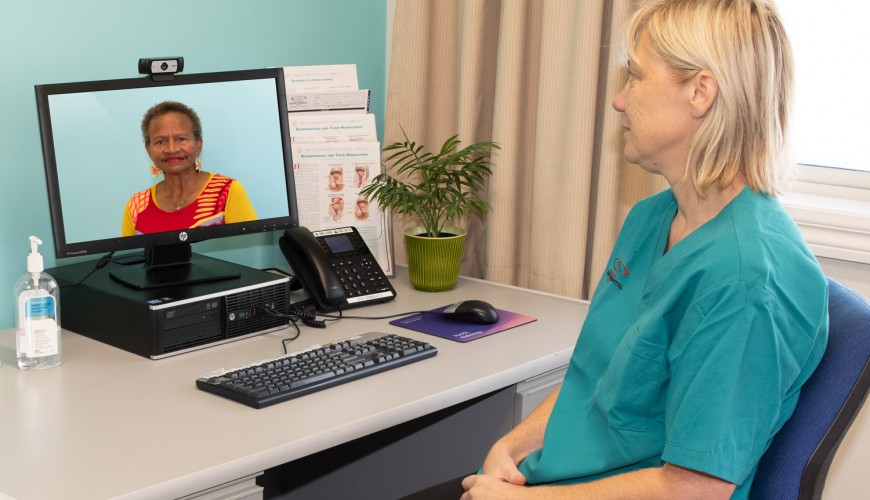 Type of Project

Project

Stage of Completion

In progress

Area of Interest

Technology, Public health, Secondary care

Health Domain

Quality, Equity, Patient experience

Geographic Region

Central

Priority Population

Rural
Organisation: Hawke's Bay District Health Board
Date of project: June 2021
The COVID-19 global pandemic resulted in significant increase in the use of telehealth. This presents a unique opportunity to build on these gains while the change in practice remains current in many services.
Objectives:
The primary objective is to increase the availability and use of telehealth to the point where it is offered to all patients who would benefit from it. Achieving this goal will:
Uphold the right of patients to timely access to health care as close to home as possible

Ensure health care is delivered with a focus on the needs of the whānau

Reduce professional isolation

Provide education opportunities for staff

Increase the value of delivered health care

Ensure telehealth approaches align with current best practice

Improve the quality and effectiveness of telehealth services through review, audit and analysis

Ensure a telehealth funding system is in place that is transparent, cost neutral, and sustainable
Capital investment is required to upgrade clinic rooms in Wairoa Hospital, Napier Health Centre, Central Hawke's Bay (CB) Medical Centre, and on the main campus at Hawkes Bay Fallen Soldier's Memorial Hospital. Initially, the focus would be on increasing the telehealth access for Wairoa residents.
Constraints
Although there is desire to use telehealth across many specialties, lack of funding for equipment and support staff constrains our ability to rollout in a convincing and meaningful manner.
Drivers for change
Over the last 12 months there have been 6,453 outpatient face to face consultations with Wairoa residents and a health professional. Less than 44% of these visits (2,816) took place at Wairoa Hospital. Nearly 51% (3,264) involved a trip to Hastings. It's a 233km roundtrip from Wairoa to Hastings, meaning Wairoa residents are travelling 868,000 km each year to access specialist care. For other residents who may live closer to Hastings, there is still significant travel and time off work needed to attend even routine appointments. For example, 82% of Central Hawkes Bay residents' appointments took place in Hastings.
From a clinical perspective, specialists indicate that they could see more patients in their clinics if they could intersperse telehealth appointments in the middle of their face to face clinic appointments. Wairoa clinicians and Management have identified, their patient cohort would prefer to trade face to face consultations for telehealth, if it meant not travelling as much. This suggests by establishing facilities in regional DHB locations to facilitate telehealth consultations, we might be able to reducing DNA's and mitigate patient's travel time and cost.
If you would like more information about this project, please email us.