Waitemata DHB Zoom Trial a Success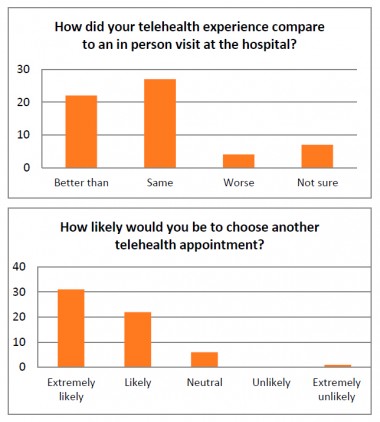 July 2019
Waitemata DHB's four-month trial testing the feasibility of outpatient telehealth appointments using Zoom video conferencing has been a big success.
Over 80% of these patients that chose a telehealth appointment described their experience as the same or better than a traditional in person visit, with 88% said they would book more telehealth appointments in the future. By eliminating travel telehealth users saved $9,500. In addition the group also eliminated a potential loss of earnings of $5,300.
Interestingly many patients reported difficulties establishing a positive relationship with the person on the telehealth call and did not feel as supported after their appointment. The finding requires more consideration and research.
Clinicians reported feeling able to establish rapport to achieve an effective consultation and their appointment goals.
Click here to read the full report.