Taranaki Leaders in Telepsychiatry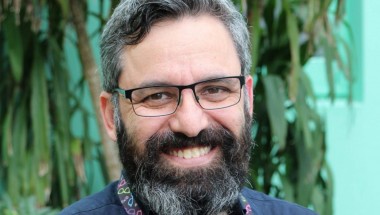 Full Story: eHealthNews.nz - Feb 2020 - March 2020
A child psychiatrist in Taranaki has dealt with a doubling in his workload by delivering nearly 20 per cent of his appointments via telehealth. 
Yariv Doron says he has reduced wait times and increased his accessibility since introducing virtual appointments and direct email access for patients in mid-2019. Taranaki DHB's clinical information reference group is now looking at how to expand telehealth to other services, using child psychiatry as an exemplar. 
Doron was one of two child psychiatrists at the DHB until his colleague retired last year and, despite a recruitment drive, a suitable replacement has not been found. This left him covering a lot of extra patients, including a regional clinic at Hawera Hospital that involved a 3-hour round car trip.
To cope with the demand, Doron started offering appointments by Zoom directly to wherever a patient is or through a dedicated video conference link at Hawera Hospital. As his clients are young, he says the idea of meeting virtually was a "no brainer" to them and within weeks up to 20 per cent took up the opportunity.
He also offers all his clients (face to face and telehealth) a messaging service where they can email him with an issue and expect a response within 24 hours. He sets aside 30 mins every morning to deal with these messages and usually gets six to seven a day.
To read the full article: https://www.hinz.org.nz/news/490737/Child-psychiatry-delivered-via-video-link.htm